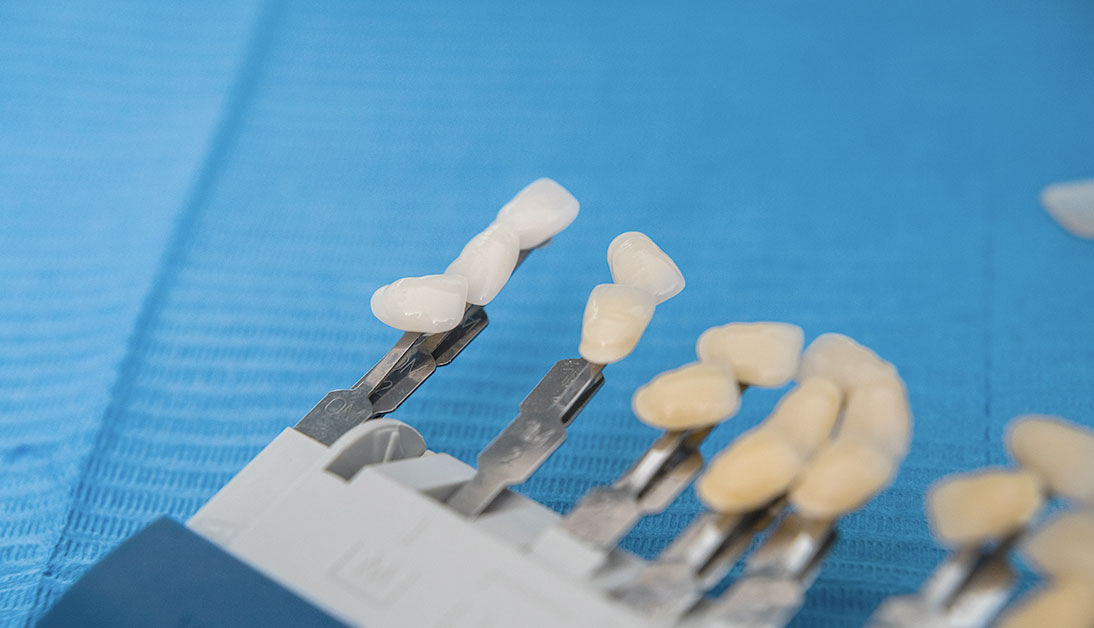 Dental Veneers
We are a full service dental office providing family, restorative, and cosmetic dentistry

Veneers are very thin porcelain laminates (as thin as 0.3 mm), which are securely attached via special dental adhesives only to the front part of your teeth. This eliminates any heavy cutting of the front teeth, which is more desirable. Veneers can change an entire smile.
Porcelain laminate veneers are highly aesthetic and can mask any imperfections of your natural teeth such as gaps, staining, chips, and even slanted or rotated teeth. They require a minimal amount of tooth reduction (approximately 0.3 to 0.8 mm) and are therefore a more conservative restoration than crowns (caps). Porcelain veneers allow us to alter the tooth position, shape, size, and color of your teeth. They are truly a remarkable tool to restore your smile.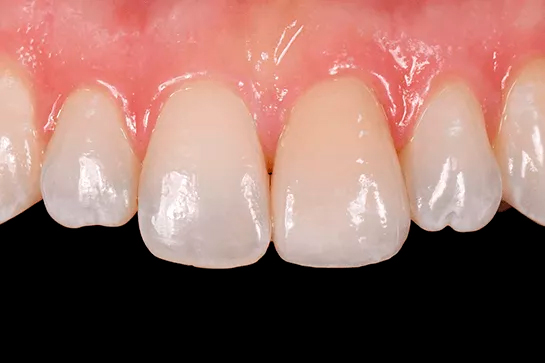 Veneers

are often referred to

intant orthodontics
This enables the cosmetic dentist to straighten and even out your teeth within two weeks instead of waiting two years with conventional braces! Porcelain veneers are a revolution in modern dentistry!
Experience, Knowledge, the best dental materials used and a world class Master lab technician.
Ask about our Express Dental Aesthetic treatment!
In a week you will be able to show the world your best smile!
1st appointment:
consultation. study.
2nd appointment:
between 24 and 48 hrs, test of design in mouth, test of mock up.
Appointment 3:
teeth preparation (lab process).
4th appointment:
10 days.