Dr. Ricardo Medina Madrid
Caring for you and your smile
Precision and quality in the whole process
PERSONAL SMILE DESIGN (DSD)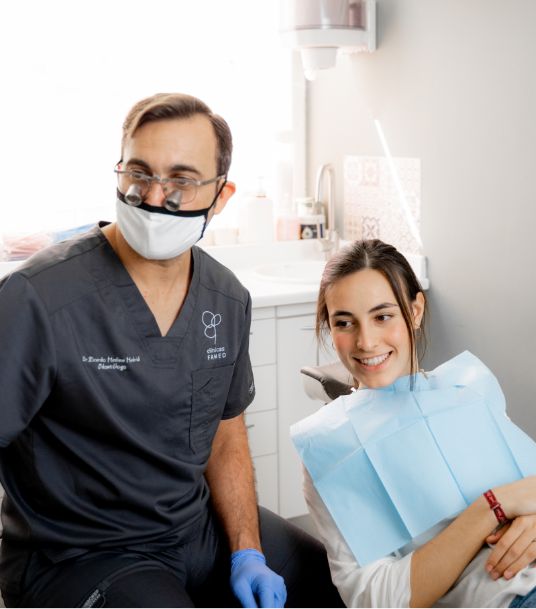 Aesthetic dental,




Implantology


and

Occlusal Harmony
Doctor in Stomatology from the Universidad de la Habana. Dr. Ricardo Medina has more than 22 years of domestic and international experience specialized in Oral Surgery, Dental Aesthetics, Implantology and Occlusal Harmony. Dr. Medina has studied different specialities that allow him to treat all his patients in a comprehensive manner.
During

his

22 years

of practice, he has treated more than

10.000 patient
In countries such as the United States, United Kingdom, Switzerland, Australia, Venezuela, Colombia and Spain which endorses him as a Dental professional.
A trajectory in which active listening and dialogue with the patients have always been present. Only motivated by the vocation and the desire for the common welfare.
According to his words, it is
very important to listen
Dialogue, learn from each patient, analyze the different alternatives until reaching the diagnosis and appropriate treatment. Only in this way, through communication and continuous learning, can the best results be achieved.
For Dr. Medina the well-being of the patient is a team task. Therefore, the team is involved in the whole process, and together they set up "the digital flow", facial and dental aesthetics and occlusal harmony treatments for each patent.
Dr. Medina wants to listen to his patients, know what moves them, identify their fears to minimise them together and find the best version of themselves to reach our goal:
«A perfect and natural smile»
Experience shows that these small changes go far beyond what meets the eye. An effective cosmetic dental treatment also represents a positive change in life for the person who experiences it.
That is why

Dr. Medina


has the

best team of specialists

That is why Dr. Medina has the best team of specialists and the most modern and innovative tools and technologies to deal with each case in a personalized way, taking care of oral health and offering the best service.
Is not about us,


because

we're all about you

No judgments
No pressure
We take dentistry seriously
We are simply here to
find the solution that fits you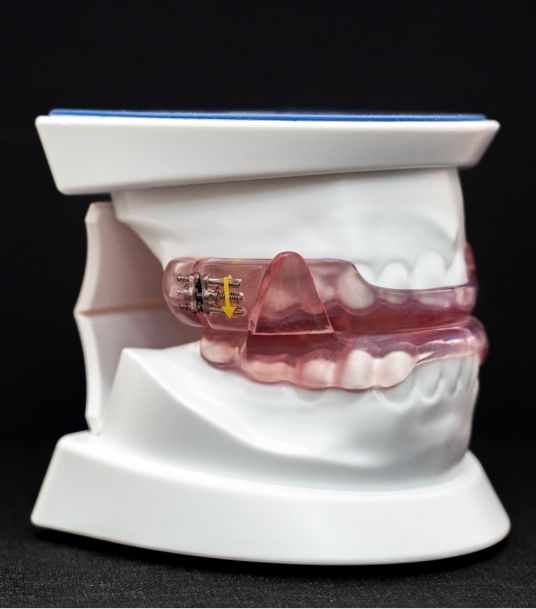 We Design
Remarkable Smiles
DSD and Digital Flow involve our patients in the restorative and smile improvement process, making them co-designers of their own treatment by sharing objectives, expressing their desires and expectations with the restorative team.
The interaction between patients and our dental specialists is improved by photos and videos taken at several steps of the treatment.
In order to become a Digital Smile Designer it is necessary to develop an artistic vision and a set of appropriate skills. Each customized patient design can be clearly visualized and improved using the patients` ideas. Therefore, the DSD concept allows Dentists to implement these benefits for patients, creating a smile that reflects their own personality and greatly enhances the experience and the results for all.
Dr. Medina's commitment goes far beyond a simple medical appointment. Each person is the sum of everything that surrounds him and only in symbiosis with the environment in which he lives can he show the best version of himself. We know the importance of having a quality and personalized oral treatment; regardless of one's personal circumstances.
For this reason, Dr. Medina has different financing options and free treatments for those most in need, to facilitate access to oral health for the entire community.
He also allocates a portion of the proceeds to various charities, sports centers, and churches.
Because health is cultivated day by day with the activities we carry out with the community in which we are integrated and with the people with whom we interact.