Crowns & Bridges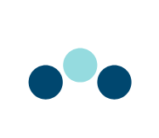 We can work wonders for

restoring a person's smile

as well

as their confidence

!

We specialize in crowns and bridges that help you look and feel your best as well as provide immense confidence! 
We offer a free consultation to answer any questions that you may have about the fixtures or the benefits of crowns and bridges, as well as provide any additional information. 
We are experts in helping patients determine which option is right for them. 
If you are looking for the best possible tooth replacement and restoration solution available.
Free Online Consultation
Crowns themselves do not replace entire teeth, but they play an important role in the process of stabilizing teeth and supporting other devices that restore harmony to your bite.
The crown fits over the remaining part of a prepared tooth- like a cap, making it strong and giving it the shape of a natural tooth. It will also be the same colour as your teeth, giving the restoration a more natural appearance so it fits in with the rest of your teeth.
Crowns can also be used to protect weak teeth, repair broken teeth, attach and anchor a bridge, and/or cover an implant.
They come in a variety of materials and colors to suit a number of different needs.
We recommend a bridge as a fixed solution to a missing tooth or teeth. Bridges are made of a precious metal base that gives them a solid structure and makes them extremely hard-wearing. 
We securely bond the bridge to your natural teeth and then place a crown in the gap. A bridge helps to strengthen the teeth and makes chewing and eating easier because they are fixed in place.
Bridges are permanent or removable dental restoration appliances that replace missing teeth with artificial teeth. 
Some bridges can also be fixed to your jaw with dental implants, if you have several teeth next to each other that are missing. This is a stronger solution to support multiple missing teeth.
Once you have a bridge fitted, you will have to take extra care of your daily hygiene regime to ensure it stays plaque free and prevents bad breath. Our team of experts will advise on how best to ensure your overall dental health and hygiene